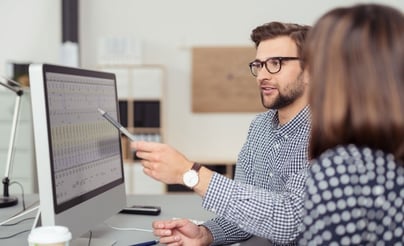 A recent study by Forbes showed that 87% of manufacturers surveyed indicated that data analytics has become either their highest priority relative to other corporate needs or within the top three priorities overall.1  Extending data analytics to a manufacturer's indirect sales channel is especially challenging since channel partners themselves have their own systems. Partner Relationship Management (PRM) systems are specifically built to make important data and information easily available to sales channel partners. Channel managers at the manufacturer level and managers at the partner level control who sees what content and information within a PRM system. This capability ensures that the right people get the right content at the right time, every day.
Among the benefits of a PRM system is the ability to integrate third party systems into one seamless platform that allows your partners to access the information they need via a single sign-on platform. However, data from these disparate systems is typically isolated within that system ("an island") and is dynamic/ever changing. Oftentimes, correlating data from at least two separate systems and drawing meaningful analysis from it requires a labor-intensive approach that reduces the value of doing so.  The ability to easily correlate meaningful pieces of data into dashboards and custom reports that give your team real-time insight into channel performance is the goal. The real trick is to be able to monitor key performance metrics automatically and continuously in visual dashboards with little or no manual effort.
Examples:
Being able to correlate sales training and certification completion data with sales opportunity close rates clearly reveals the efficacy of your investment in training and certification programs.
Correlating the consumption and use of marketing material to sales opportunities and pipeline data helps channel managers determine the effectiveness and ROI on their marketing initiatives.
Your ability to support your partners better and hold them accountable is now directly tied to a greater and more measurable understanding of how they are working to support your brand. PRM systems with embedded data analytics provide a technology layer that tightly integrates the information and data sharing that needs to happen between channel partners and manufacturers in order for both to achieve their business goals.
You can find out more regarding how to Manage Partners here http://www.peer2peerpartners.com/manage-partners-better-video/